Amar Quartett
Amar Quartett
Landoltstrasse 15
CH-8006 Zürich
Schweiz
www.amarquartett.ch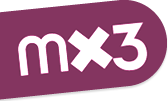 Amar Quartett
Anna Brunner, violin; Igor Keller, violin; Hannes Bärtschi, viola and Peter Somodari, violoncello form the Zurich-based AMAR QUARTETT. The quartet has had the honour of carrying the name AMAR QUARTETT since the 100th birthday of Paul Hindemith in 1995. As a violist, Hindemith founded a quartet named after its first violinist Licco Amar in 1922. Since its inception, the AMAR QUARTETT has had a particular passion for the works of Paul Hindemith, a passion documented in the quartet's CD recordings of Hindemith's 7 string quartets and further important chamber music works. The AMAR QUARTETT combines time-honored tradition with the conscious promotion of contemporary music, not least with its annual commission for a composition awarded primarily to Swiss cultural workers.
It is important for the AMAR QUARTETT to present innovative, multidisciplinary projects to a broader audience through, for example, high-quality collaborations involving theatre, ballet and jazz musicians. Additionally, the AMAR QUARTETT has won renown in Switzerland with its outstanding annual chamber music festival 'Hommage an Hindemith'.
Stylistically appropriate interpretations and technical perfection paired with artistic expression constitute the AMAR QUARTETT's highest priorities.
The ensemble received several awards while studying with the Alban Berg Quartett in Cologne between the years 1998 and 2001, including Bubenreuth, Graz, Migros Kulturprozent, Genf and the London Millennium Award. The AMAR QUARTETT has experienced successful debuts at London's Wigmore Hall and the Lucerne Festival. Further debuts followed in the Tonhalle Zurich, the St. Petersburg Philharmonic Hall, the Menuhin Festival Gstaad and the Styriarte Graz. In 2003 and 2004, the quartet played and gave master classes at the Lenk Summer Academy and taught at the 1st International Master Class for Chamber Music in Bubenreuth (Germany).
Since the summer of 1999, the AMAR QUARTETT has been entrusted with four instruments from the world's most renowned violinmaker Antonio Stradivari by the Habisreutinger foundation.
Membres:
Anna Brunner (violon)
Hannes Bärtschi (alto)
Christopher Jepson (violoncelle)
Igor Keller (violon)
Discographie
Dernière mise à jour: 2020-10-06 14:35:50