Ensemble Vortex
Ensemble Vortex
c/o Grethel Stouvenel
Chemin de la Mère-Jeanne, 13
CH-1242 Satigny
Suisse
ensemblevortex.com/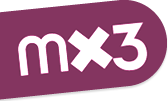 The Ensemble Vortex is a Geneva-based group of composers and instrumentalists. In 2005 eleven African, Latin-American and European professionals from various backgrounds came together as a group and began organising a series of concerts, convinced by the necessity to promote and recognise the works of contemporary composers. The works of the talented composers and the highly skilled instrumentalists were rewarded by immediate success. For the past seven years, the ensemble has organised a season of three premieres and several repertoire concerts. Each event presents works commissioned by the ensemble from composers with various aesthetic backgrounds from around the globe. To underline the importance of the ensemble's commitment to youth, all commissions and repertoire pieces focus on emerging composers. The Ensemble Vortex's field of activity includes the use of up-to-date composition tools and sound transmission. Electro-acoustic works form an important part of the performances. Each concert programme includes works of acoustic, mixed and solely electronic music. The Ensemble Vortex is currently recognised as an important player in the field of contemporary music in Europe. It has received invitations from the Fondation Royaumont in France, the STEIM in the Netherlands, the Festival Archipel in Switzerland, the International Festivals of Contemporary Music in Santiago (Chile), La Sernena (Chile) and Buenos Aires (Argentina). The ensemble collaborates with other prestigious ensembles such as the Neue Vocalisten Stuttgart, the Ensemble Mondrian Basel and the Collectif CH.AU Lausanne, and for the first time in 2012 the Ensemble Phoenix from Basel. The Ensemble Vortex is supported by the Republic and Canton of Geneva, the City of Geneva, the Loterie Romande, the Fondation Nicati-de Luze and the Fondation Nestlé pour l'Art.
Members:
Mauricio Carrasco
(guitar)
Arturo Corrales
(director)
Florian Feyer (percussion)
Anne Gillot (recorder)
Rada Hadjikostova (violin)
Francisco Huguet (guitar)
Jocelyne Rudasigwa (double-bass)
Patrick Schleuter (violin)
Daniel Zea
(electronics / tape)
Discography
Grammont Sélection 8
(MGB CTS-M Nr. 147, 2014)
Interpreters:
Keller, Max E.
Collegium Novum Zürich
Ensemble Vortex
Sinfonie Orchester Biel
Ensemble InterContemporain
Ensemble La Sestina
Sinfonieorchester Münster
Trio Aventure
Ensemble Contemporain de l HEMU
Works:
Schneider, Urs Peter
:
Amen I bis IIII
(2013)
Keller, Max E.
:
wachsen und welken
(2014)
Ammann, Dieter
:
Le réseau des reprises
(2013-2014)
With more works of: Sabella, Eizirik, Ubaldini, Jarrell, Cordero, Mettraux und Menod
Last updated: 2020-10-06 14:35:50