Collegium Novum Zürich
Collegium Novum Zürich
Nordstrasse 378
CH-8037 Zürich
Schweiz
Tel: +41 (0)44 251 60 44
Fax: +41 (0)44 291 60 44
www.cnz.ch/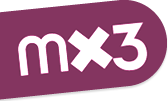 Founded in 1993, the Collegium Novum set itself the goal of promoting and performing contemporary music in high standard interpretations. Contemporary music production is set in context to music of bygone epochs. An integral part in artistic work is the direct contact with composers as well as the exchange with the Zurich School of Music and Drama. Thanks to its mobile structure, the 25-member soloist ensemble can flexibly revert to any instrumentation, from solo to grand ensemble. It allows for the arranging of a program according to contentual criteria only. In the ensemble, the members also make appearances as soloists. Alongside their function in the ensemble, they play a leading role in Swiss cultural life.
Subsidised by the city of Zurich and in co-operation with the Tonhalle-Gesellschaft, the Collegium Novum Zürich maintains a concert series of its own in Zurich's Tonhalle. Further concert projects aim at a genre-embracing integration of arts and at a suggestive connection of the musical program and the venue. Thus, co-operations with Zurich's museum Haus Konstruktiv, the Schauspielhaus Zürich and the Zürcher Brockenhaus have emerged.
The Collegium Novum Zürich gave countless world premieres: compositions by Frangis Ali-Sade, Beat Furrer, Georg Friedrich Haas, Edu Haubensak, Hans Werner Henze, Klaus Huber, Michael Jarell, Mischa Käser, Rudolf Kelterborn, Christoph Neidhöfer, Giorgio Netti, Helmut Oehring, Klaus Ospald, Hilda Paredes, Felix Profos, Andrea Lorenzo Scartazzini, Annette Schmucki, Nadir Vassena and Gérard Zinsstag amongst others.
The ensemble has been led by renowned conductors such as Pierre Boulez, Friedrich Cerha, Mark Foster, Beat Furrer, Howard Griffiths, Peter Hirsch, Heinz Holliger, Mauricio Kagel, Johannes Kalitzke, Roland Kluttig, Susanna Mälkki, Zsolt Nagy, Pascal Rophé, Peter Rundel and Jürg Wyttenbach.
The Collegium Novum Zürich regularly plays in Switzerland as well as abroad and gives guest performances at renowned Festivals such as the Ultraschall Berlin, Berlin Festival – MarchMusic, Ars Musica Brussels, Lucerne Festival, Salzburg Festival, Schwetzing Festival, Vienna modern, Wittener Days for New Chamber Music, Warsaw Autumn and Days for New Music Zurich.
Members:
Brian Archinal (percussion)
Matthias Arter
(oboe)
Gary Berger
(electronics / tape)
Jens Bracher
(trumpet)
Rahel Cunz (violin)
Olivier Darbellay (horn)
Kevin Fairbairn (trombone)
Imke Frank (violoncello)
Tomás Gallart (horn)
Gilles Grimaître (piano)
Patrick Jüdt (viola)
Fabio Marano (viola)
Julien Mégroz (percussion)
Stephen Menotti (trombone)
Ernesto Molinari (bassclarinet / contrabassclarinet)
Heinrich Mätzener (clarinet)
Johannes Nied (double-bass)
Sarah Ouakrat (flute)
Miguel Ángel Pérez Domingo (bassoon / contrabassoon)
Susanne Peters (flute)
Manon Pierrehumbert (harp)
Jörg Schneider (trumpet)
Martina Schucan (violoncello)
Mateusz Szczepkowski (violin)
Urs Walker (violin)
Stefan Wirth
(piano)
Repertory
Discography
Bibliography
Kübler, Susanne:
Vorwärts in die Vergangenheit. Wo steht das Collegium Novum Zürich heute?, in:
Dissonanz
119 (2012), S. 32-35 [
Internet
]
vogel, Peter: Die alte Leier - oder: Wann ist Musik eigentlich neu?, in: NZZ am Sonntag (19.01.2003) (2003), S. 49
Last updated: 2020-10-06 14:35:50