Ensemble Contrechamps
Ensemble Contrechamps
Contrechamps
Rue de la Coulouvrenière 8
CH-1204 Genève
Suisse
Tel: +41 (0)22 329 24 00
Fax: +41 (0)22 329 68 68
www.contrechamps.ch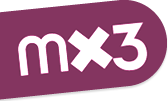 Founded in 1980, the aim of the Ensemble Contrechamp is to perform music of the 20th and 21st centuries and to promote new works. It performs its own annual programme in Geneva, which includes conducted concerts, chamber music as well as activities aimed at a wider public: children, student, adults - newcomers and long time enthusiasts. The ensemble has recorded more than 20 CD's.
Brice Pauset has been the artistic director of the Ensemble Contrechamps since January 2013.
The Ensemble Contrechamp has collaborated with such composers as George Benjamin, Pierre Boulez, Unsuk Chin, Hugues Dufourt, Beat Furrer, Brian Ferneyhough, Stefano Gervasoni, Jonathan Harvey, Heinz Holliger, Michael Jarrell, György Kurtág, Helmut Lachenmann, Tristan Murail, Brice Pauset, Mathias Pintscher, Rebecca Saunders and many others.
They have also collaborated with such directors as Stefan Asbury, Jean Deroyer, Jurjen Hempel, Jürg Henneberger, Peter Hirsch, Clement Power, Pascal Rophé, Peter Rundel and with numerous soloists including Pierre-Laurent Aimard, Teodoro Anzelotti, Luisa Castellani, Hedwig Fassbender, Isabelle Faust, Rosemary Hardy, Nicolas Hodges, Salomé Kammer, Robert Koller, Donatienne Michel-Dansac, Christoph Prégardien, Yeree Suh, Kay Wessel et al.
The Ensemble Contrechamp has participated in various festivals including Strasbourg's "Musica", "Festival d'Automne" in Paris, "Bludenzer Tage zeitgemässer Musik", "Voix nouvelles" in Royaumont, "Ars Musica" in Bruxelles, "Musicadhoy" in Madrid, festivals in Lisbon and Witten, Salzburger Festspiele, Biennale in Venice, Wien-Modern, DeSingel in Anvers, Maerzmusik Berlin, Tage für Neue Musik (Zurich), Lucerne Festival etc.
The ensemble collaborates regularly with the Centre for Informatics and Electroacoustics at the Geneva University of Music, the Eklekto, the Art and History Museum of Geneva, the Conservatoire Populaire de Musique, Danse et Théâtre, the Théâtre du Galpon and the Théâtre Am Stram Gram.
Members:
Simon Aeschimann (guitar)
Sabine Akiko Ahrendt (violin)
Tomoko Akasaka (viola)
Andrea Bandini (trombone)
Anne Bassand (harp)
Serge Bonvalot (tuba)
Laurent Bruttin (clarinet)
Sébastien Cordier (percussion)
Olivier Darbellay (horn)
Jean-Marc Daviet (trombone)
Thierry Debons (percussion)
Hans Egidi (viola)
Antoine Françoise (piano)
Alberto Guerra (bassoon / contrabassoon)
Jonathan Haskell (double-bass)
Sébastian Jacot (flute)
Olivier Marron (violoncello)
Gérard Métrailler (trumpet)
Pierre-Stéphane Meugé (saxophone)
Felix Renggli
(flute)
Stefan Wirth
(piano)
Béatrice Zawodnik (oboe)
Discography
Last updated: 2020-10-06 14:35:50