Ensemble Phoenix Basel
Ensemble Phoenix Basel
Christoph Bösch
Burgfelderstrasse 189
CH-4055 Basel
Schweiz
Mobile: +41 (0)76 340 35 41
Fax: +41 (0)61 381 67 02
www.ensemble-phoenix.ch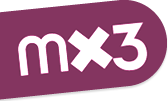 The ENSEMBLE PHOENIX BASEL is a group of up to 25 musicians who are dedicated to the performance of contemporary music.
The founder and conductor of the ensemble, Jürg Henneberger, has for years been regarded as a specialist for contemporary music. Each member of the ensemble has accumulated many years of
experience in this branch of musical performance and have been engaged in such productions at the Basel Theatre as 'The Unanswered Question' (Marthaler/Henneberger) and 'Der mündliche Verrat' by Mauricio Kagel. In Switzerland the ENSEMBLE PHOENIX BASEL has, since its establishment in 1998, made a name for itself and received outstanding critics with its numerous self-productions. The ENSEMBLE PHOENIX BASEL has given guest performances in various contemporary music and theatre productions at the Basel Theatre (1999 'Punch and Judy' by Harrison Birtwistle, 2000 'Hamlet-to sleep/no more' by Joachim Schlömer with music by Galina Ustwolskaja, 2001 'idiot' by Johannes Harneit, 2002 'Mare Nostrum' by M. Kagel with further productions in the pipeline).
In 2001 ENSEMBLE PHOENIX BASEL gave its debut at the Lucerne Festival and realised numerous concerts within the framework of the 'Europäischen Musikmonats 2001' in Basel.
The ENSEMBLE PHOENIX BASEL regularly performs ensemble concerts of the ISNM Basel and has been ensemble-in-residence since 2002 with its own rehearsal room and its own concert series at the 'Gare du Nord' Station for New Music in Basel. Concerts are made possible thanks to financial assistance offered by the canton of Basel City and the canton of Basel Land.
Besides participation at festivals for contemporary music at home and abroad the realisation of self-productions are becoming increasingly central to the interests of the ensemble. The ENSEMBLE PHOENIX BASEL seeks collaboration and dialogue with not only renowned but also young and still largely unknown composers of our time on a regional and international level. Numerous world-premieres and a predilection for experimental cross-border works shape the programme.
Members:
Marianne Aeschbacher (violin)
Olivier Alvarez (horn)
Dirk Amrein (trombone)
Helene Berglund (tuba)
Alex Buess
(electronics / tape)
Manuel Bärtsch (piano)
Christoph Bösch (flute)
Raphael Camenisch (saxophone)
Aleksander Gabrys (double-bass)
Consuelo Giulianelli (harp)
Maurizio Grandinetti (guitar)
Jürg Henneberger
(piano)
Patrick Jüdt (viola)
David le Clair (tuba)
Nenad Markovic (trumpet)
Lucas Rössner (bassoon / contrabassoon)
Toshiko Sakakibara (clarinet)
Beat Schneider (violoncello)
Daniel Stalder (percussion)
Friedemann Treiber (violin)
Matthias Würsch (percussion)
Béatrice Zawodnik (oboe)
Repertory
Elliott Carter: Triple Duo für Flöte, Klarinette, Violine, Violoncello, Schlagzeug und Klav

Elliott Carter: A Mirror on Which to Dwell für Sopran und Kammerensemble

Martin Jaggi: Spam für Flöte, Klarinette, Violine, Violoncello, Schlagzeug und Klav

Ursula Mamlok: Girasol für Flöte, Klarinette, Violine, Viola, Violoncello und Klavier

Anton Webern: Symphonie, op. 21

Helena Winkelman
:
From the Ashes
for ensemble (celesta, harpsichord (amplified), old synthesizer (amplified), percussion/timpani, piccolo/alto flute/bass flute, eb-clarinet/bass clarinet/contrabass clarinet, trombone and alphorn/horn)
Discography
Last updated: 2020-10-06 14:35:50