Camerata variabile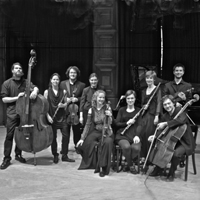 Camerata variabile
CH-4000 Basel
Schweiz
Tel: +41 (0)44 363 29 66
www.camerata-variabile.ch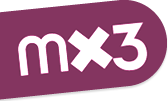 The camerata variabile is not just a piano trio, nor a string quartet, nor a wind quintet, but all of these rolled into one. The ensemble was formed in 1994 in Basel and comprises international musicians compelled by their love of and devotion to chamber music. The ensemble is not a fixed configuration, but rather a fluid formation enabling the performance of everything from solo to nonet. The camerata variabile's speciality lies in its meticulously researched, theme-orientated programme, which highlights the relationship between old and new music.
The violinist Helena Winkelman has been the ensemble's artistic director since 2010. The list of the ensemble's outstanding interpreters also includes Christoph Dangel (cello), Isabelle Schnöller (flute), Karin Dornbusch (clarinet) and Stefka Perifanova (piano), as well as guests from the international music scene. The camerata variabile performs in various formations, with each formation comprising between 5 and 12 musicians. In addition to the classics by composers ranging from J. S. Bach to Béla Bartók, the ensemble also performs a whole series of compositions by new composers and sometimes lesser-known composers from the 19th and 20th centuries. The number of commissions given by the camerata variabile to Swiss composers increases year on year.
Successful performances at national and international festivals are complimented by concert series, each with five programmes per season. The main venue for the performance of these cycles is the Gare du Nord Basel. All five programmes are additionally repeated in Zurich and at Schloss Charlottenfels in Neuhausen.
Members:
Christoph Dangel (violoncello)
Karin Dornbusch (clarinet)
Stefka Perifanova (piano)
Isabelle Schnöller (flute)
Helena Winkelman
(violin)
Discography
Grammont Sélection 7
(Musiques Suisses Nr. MGB CTS-M 142, 2014)
Interpreters:
Wyttenbach, Jürg
Karlen, Ingrid
Keller, Simone
Nouvel Ensemble Contemporain NEC
Ensemble Phoenix Basel
Camerata variabile
Works:
Haubensak, Edu
:
Pur
(2004-2005)
Giger, Jannik
:
Contaminare
(2013)
Wirth, Stefan
:
This glacial shore
(2013)
Moser, Roland
:
Pierrot Soldat
(2012)
Rosenberger, Katharina
:
Erzählung
(2013)
Kelterborn, Rudolf
:
Sinfonie 5 in einem Satz "La Notte"
(2011-2012)
Ammann, Dieter
:
unbalanced instability
(2013)
Furrer, Beat
:
strane costellazioni
(2013)
Moreau, Benoît
:
Encre et Trompette
(2013)
Zimmerlin, Alfred
:
tiw - saw
(1913)
Schuler, Denis
:
Ek Balam
(2013)
Charrière, Caroline
:
Envol
(2013)
Last updated: 2020-10-06 14:35:50