Basler Madrigalisten
Basler Madrigalisten
c/o Settelen AG
Türkheimerstrasse 17
Postfach
CH-4009 Basel
Schweiz
Tel: +41 (0)61 307 38 62
www.basler-madrigalisten.ch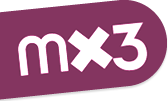 The 'Basler Madrigalisten', a vocal ensemble with between four and twenty-four male and female singers (solo and choral), have a large repertoire at their disposal ranging from the Renaissance period to modern times.
It was founded in 1978 at the 'Schola Cantorum Basiliensis' by Fritz Näf. The 'Basler Madrigalisten' favours the performance of old and contemporary music (commissions for compositions and world premieres) with the programmes normally being subordinate to a larger theme. The 'Basler Madrigalisten' have participated at the world's most important music festivals and concert tours have taken them to practically every country in Europe, to Russia, USA, Lebanon and the Far East. The pinnacle of the ensemble's career was reached in 1996 with a privileged invitation as the first and only Swiss ensemble to the Fourth World Symposium for Choir Music and World Choir Festival in Sydney with, amongst other appearances, a performance at the Sydney Opera House. A tour in connection with the festival led the ensemble to Brisbane (Australia), Hong Kong and South Korea. Scenic performances (madrigal comedies) and radio, television and CD recordings also belong to the manifold work of the ensemble.
The 'Basler Madrigalisten' have received various awards:
1882 - Prize awarded by the 'Schallplattenkritik' for the series of recordings 'Dokumenta' by the 'Schola Cantorum Basiliensis'
1998 - Promotional Prize for Music of the European Economy
1991 and 2002 - Promotional prize awarded by the Ernst von Siemens Music Foundation for the Interpretation of Contemporary Music.
Membri:
Raphael Immoos (direttore)
Discografia
Bibliografia
Näf, Lukas: Paul Sacher und die Basler Madrigalisten, in: Paul Sacher zum 100. Geburtstag. Begleitpublikation zu den Hommage-Konzerten in Basel April-Mai 2006, hrsg. von Matthias Kassel, Basel 2006, S. 62-65
Sackmann, Dominik
: Die Bedeutung des Autors für die Interpreten - oder: Wer komponierte die Missa Da pacem von Josquin Desprez?, in:
ARS VOCALIS. 25 Jahre Basler Madrigalisten
, hrsg. von Lukas Näf, Noetzel, Wilhelmshaven 2003, S. 47-52
Ultimo aggiornamento: 2020-10-06 14:35:50